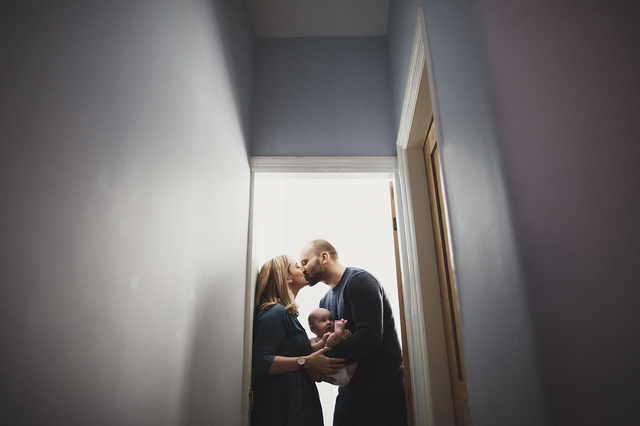 Those of you that know me, will know that I bloody love photography, in fact, I'm probably a little bit obsessed! I like to take photographs and I like to capture moments. Especially significant moments.
Photography was one of the most important things about our wedding day (we had an engagement session too), we documented our honeymoon, we had a wonderful newborn session (minutes after I gave birth) and I photograph our beautiful daughter every day. In fact my hubby often roles his eyes when I get the camera out or snap another shot on my phone.
So it only seemed right that we'd document our little family, in our home, so that one day we'd look back on it with our children and show them what life was like. 
Anna Hardy, was our photographer of choice on this occasion. She's awesome. Her work speaks for itself and she's a mother, which somehow makes it all seem far more natural. Anna is very easy to get on with and makes you feel like you've known her for ages.
We didn't want posey, staged photos. Instead we wanted to capture our little family just being.
Any new mum will know that you don't feel yourself for quite a while after giving birth and you probably don't look like what you're used to (or want to). People therefore tend to avoid you with their cameras and instead focus on the new baby (quite rightly). Then you yourself snap away, capturing wonderful moments of your partner with the baby. Gosh I've got so many lovely photos of hubby and baby. Then a couple of months in, as you're flicking through the hundreds of photos on your phone, you realise that you're only in a handful (and even those are usually of you breast-feeding or covered in baby vomit) and that in fact there's hardly any nice photos of the three of you.
Well that's when it dawned on me…we needed someone else to come in and take some photos of the three of us, or else the moment would pass us by forever.
Anna spent approx two hours with us, in our home one morning. We worked around our daughter's nap times and feeding as best we could and luckily bubba was on good form and took to the camera straight away! We chatted away with Anna, talked about being a parent and other day to day bits, all the while unaware that she was snapping away. We pottered about the house and hung-out with our baby like we usually would. The family lifestyle photoshoot, as I suppose you call it, flew by and was really good fun and surprisingly not awkward at all.
A few weeks later, we had the most beautiful parcel arrive from Anna with a USB full of stunning photos. We beamed as we looked through them and have printed some for our walls and made an album already. Well worth the investment I'd say. I just know we're going to enjoy looking at these forever.
Here are just some of our favourites…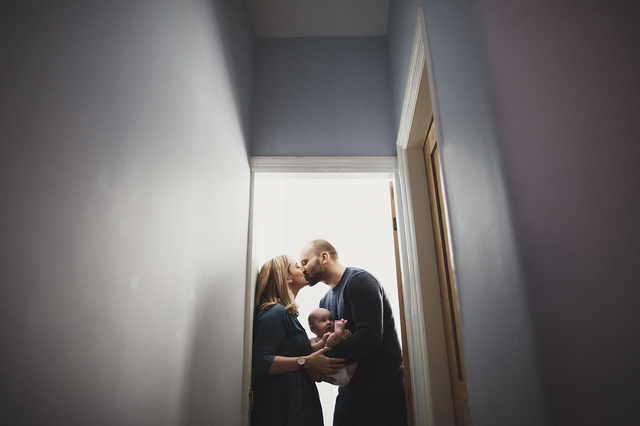 Have you or would you have a family lifestyle photoshoot?
[mc-sign-up-list]